2022 Master Sommelier & Winemakers
Check back for 2023 festival updates.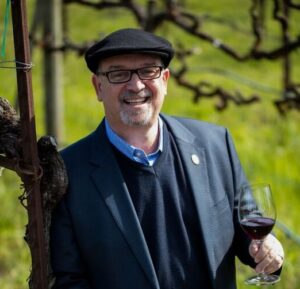 Michael Jordan, MS
Jackson Family Fine Wines
View Bio
MICHAEL JORDAN, MS, CWE
Director of Global Key Accounts
"Sommelier for the People"
Host of CRN DIGITAL TALK RADIO'S "The Word on Wine"
2008 Sommelier of the Year –
Whitefish Wine & Food Summit
2007 General Manager of the Year –
Southern California Restaurant Writers
2006 Restaurant Professional of the Year –
Orange Coast Magazine
2003 & 2005 Sommelier of the Year – Southern California Restaurant Writers
2005 Wine Educator of the Year – Starwine
2001 & 2002 Sommelier of the Year – California Restaurant Writers Association
Five-time Sommelier of the Year, Veteran Restaurateur and "Sommelier for the People" Michael Jordan is Director of Global Key Accounts for Jackson Family Wines. Jordan travels the globe to work with key decision makers and hospitality industry leaders. Jordan also hosts a weekly radio show, The Word on Wine – in many AM radio markets across the country and podcast on CRN Digital Talk Radio. Passionate and friendly, Jordan demystifies the world of wines as an "Ambassador of Flavor" for wine lovers across the globe.
With over forty years working in hospitality Michael has opened 17 restaurants. He worked his way up to executive chef and has worked as General Manager and Sommelier in several world class restaurants. Jordan volunteers as the Chairman and Chief Judge of the Los Angeles International Wine Competition and Host of the Kapalua Wine and Food Festival on the island of Maui.
Jordan's previous roles include: Global Manager of Wine, Walt Disney Parks & Resorts® Worldwide; President of The Beachcomber Restaurant Group; VP of THE RANCH Restaurant & Saloon (Zagat 28-29-28), GM/Sommelier at Napa Rose Restaurant, Disneyland Resort (Zagat 29-28-28), GM/SOMM of the "AAA Five Diamond" Pavilion Restaurant at Four Seasons Hotel Newport Beach; and GM/SOMM of the award-winning Pinot Provence Restaurant in Costa Mesa.
"Michael Jordan is one of just 15 people in the world awarded both Master Sommelier and CWE (Certified Wine Educator) Diplomas. And if there were an equivalent for heirloom tomato expertise, he'd have that, too."
– Priscilla Mayfield's column in Orange Coast Magazine – August 2013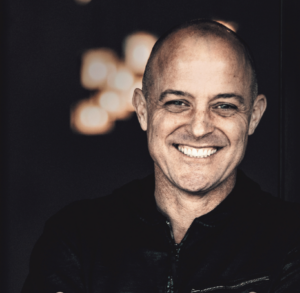 Greg Brewer
Brewer-Clifton
More Info
Greg Brewer, Wine Enthusiast 2020 Winemaker of the year
We are committed to a finite stretch of land within the Sta. Rita Hills appellation even before we mapped and defined it some twenty years ago.  From our first working moments here in the early 1990's, we have been lured and seduced by this magnificent wine growing area.  The pure crystalline sand soils under our feet and the salty air blowing continuously from the rugged nearby sea set an immediate hook from which we could never escape.
We remain steadfastly loyal to the stewardship of this land through our estate holdings, and are humbled to travel the globe sharing our story with colleagues, collectors and wine enthusiasts such as yourself.  We feel more motivated than ever before in the refinement of our craft and look forward to sharing our efforts with you for many decades to come.
Respectfully,
Greg Brewer, Founder & Winemaker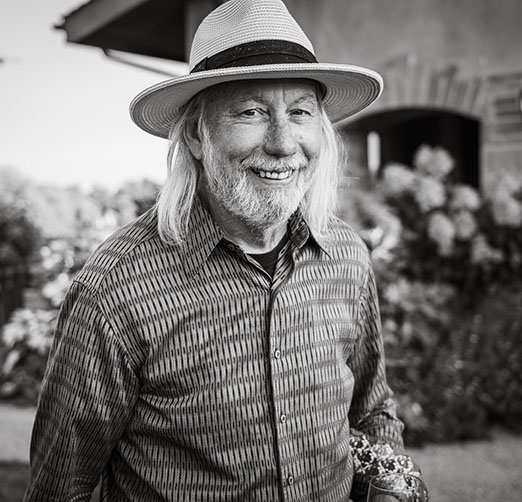 Rod Burgland
Joseph Swan Vineyards
More Info
A Sonoma County native, Rod began his winemaking career in 1979 with the first vintage of La Crema Vi'era in Petaluma (which later became Kendal Jacksons's La Crema). From the very beginning he was passionate about pinot noir. He studied the winemaking techniques of the top Burgundian vignerons as well as the handful of California producers who had achieved success with the grape here, notably Joseph Swan. He quickly realized that the most critical element in making great pinot noir was the grapes themselves. A committed terrorist he believes that wines first duty is to express a sense of place. In 1987 he helped Joe Swan complete the harvest, and, when Joe became ill the following spring, gradually took over the winemaking and vineyard duties. Upon Joe's death in January of 1989 he and his wife Lynn took over the operation of the vineyard and winery, where they have been ever since.
Over the years he has been very active in the larger wine community. He was a founding board member of the Russian River Valley Winegrowers where he served for 17 years including three terms as president. He has also served on the boards of several other industry and community organizations. He has contemplated retirement on a couple of occasions but could not imagine doing anything more fulfilling that what he has been privileged to do for many years.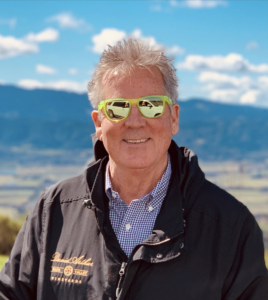 David Long
David Arthur Vineyards

View Bio
David Arthur Long
David's interest in the fermentation process began at an early age. A friendship forged on a seventh-grade school bus resulted in some early experimentation with apple juice, yeast culture and plenty of boyhood anticipation. That initial interest soon waned, but would resurface many years later with a much more refined product. In the early 1970's, David transitioned from University life to the world of food and wine opening his first restaurant in Boulder, CO. This experience cemented his passion for great food, fine wine (and hard work!) The art of hospitality and the cultivation of great friendships has never been lost on David. If there is any reason to celebrate; life, love, family, friends, a beautiful day, David is there with open arms, a mischievous smile and lots of delicious food, tasty libations and plenty of fun! David was lured to the Napa Valley by his adventurous spirit and the opportunity to do something special. One fateful evening in the winter of 1976, David's father, Don Long, disclosed that during the 1950's and 60's he had purchased nearly 1,000 acres of land in the eastern hillsides of Rutherford. The Judgement of Paris had been published in Time magazine and conversations with Andre Tchelistcheff, the Dean of American Winemaking, ensued. The Europeans had been growing wine in the hills for centuries and the concept of terroir was on the American horizon. David wasted no time clearing the land, removing rock and planting his vineyard on Pritchard Hill. He began learning about viticulture and oenology through internships at Chappellet, Joseph Phelps and Schramsberg all the while taking classes at UC Davis. Hard work was the name of the game and David had endless energy to get the job done. The result: electricity, water, a barn, a house, a road and nineteen acres of pristine grapevines producing the extraordinary fruit that goes into each bottle of highly acclaimed David Arthur Vineyards wine. David's energy is contagious. The glass is always half-full (or entirely full in many cases) and his vision and work-ethic are at the heart of our company. It's about family and friends and being thankful for our blessings. One of David's many insightful quotes is: 'We make wine every day…the magic happens when we enjoy it together!'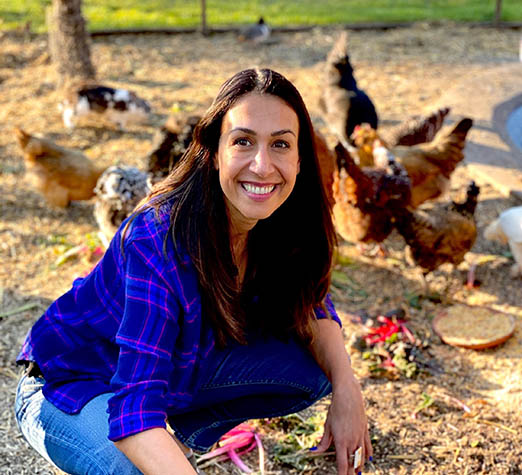 View Bio
Lisa started her training young as she grew up in Napa Valley harvesting grapes, suckering vines, and welcoming visitors to her family's winery. Fast forward to after college when she saw the need for PEJU representation outside of Napa Valley. Lisa hit the road, presenting PEJU wines to trade and consumers in the US and internationally. She has been instrumental in expanding sales to new markets beyond the winery. Lisa is an avid animal lover who enjoys spending time with her chickens and now her new puppy! If traveling permits, you might even catch her working harvest in the PEJU Cellar, something she has always loved to do.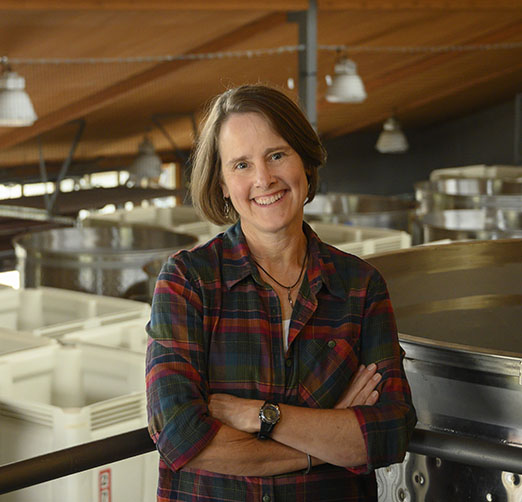 Lynn Penner-Ash
Penner-Ash
View Bio
Lynn's interest in winemaking grew out of an early passion for the sciences. After a summer working for the Smithsonian Institute in Washington, D.C., she studied Botany at the University of California, Davis, the birthplace of the American wine industry. In her junior year she changed her major to Viticulture. Then, after working the graveyard shift during crush at Domaine Chandon, she changed her degree again, from Viticulture to Enology. After graduation, Lynn worked at Stag's Leap Wine Cellars, Domaine Chandon, and Chateau St. Jean. Intrigued by the emerging wine industry, Lynn and her husband Ron moved to Oregon in 1988 where Lynn became winemaker at Rex Hill Vineyards, becoming one of the first female winemakers hired in Oregon's Willamette Valley. Consistently producing award-winning wines, she became Rex Hill's President and Chief Operating Officer in 1993 and continued on with Rex Hill until March 2002. In 1998, Lynn started Penner-Ash Wine Cellars with husband Ron, carefully crafting small amounts of Pinot Noir and Syrah, while she was still at Rex Hill. Their early success with the label caused them to dream of what they could create and in 2001 Lynn focused full time on building Penner-Ash Wine Cellars. In 2005, Lynn and Ron designed and built their sustainable, gravity-flow estate winery surrounded by estate vineyards, a building that seems to spring from the land itself and is a reflectionof the values, spirit and winemaking philosophy of Lynn and Ron. Over the years, Penner-Ash has achieved impressive growth, going from 125 cases of Pinot Noir in 1998 to 15,000 cases of Pinot Noir, Syrah, Viognier and Riesling in 2015. Lynn has served on the board of the International Pinot Noir Celebration from 1996-2002, and acted as President in 1998. She is actively involved in the ¡Salud! Barrel Auction and was a member of the steering committee from 1998 to 2001. Lynn has served on the Oregon Pinot Camp Board of Directors and is currently active on the curriculum committee.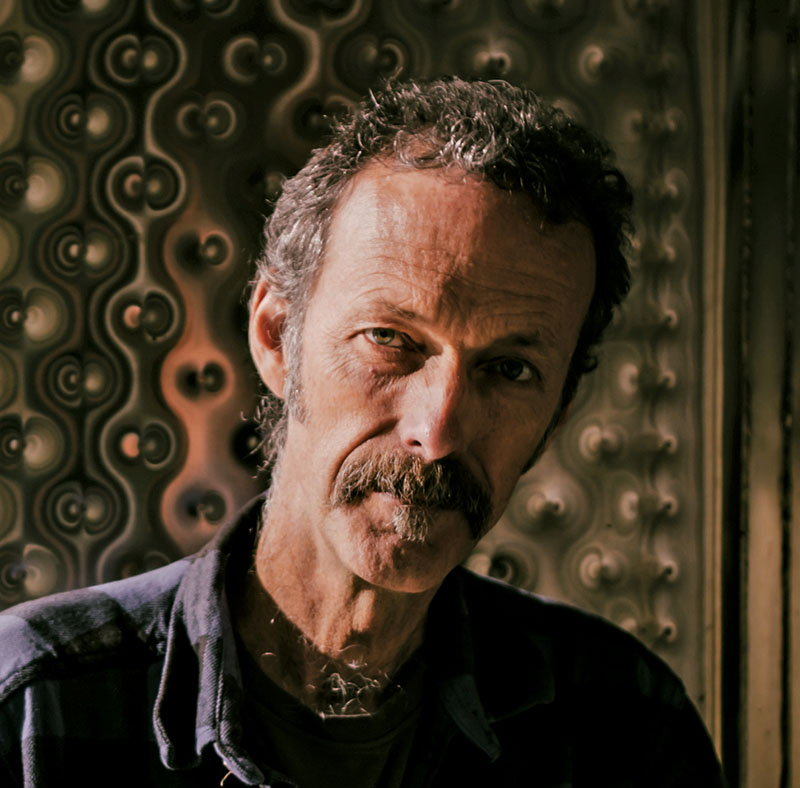 Fred Scherrer
Scherrer Vineyards
View Bio
A third-generation Sonoma County native and fifth-generation resident, Fred has been making wine for his entire adult life, as well as before. At the age of 15, his parents allowed him to make wine using grapes from the families' Alexander Valley vineyard. Fred developed a devotion to Pinot Noir during his decade-long tenure as winemaker at Dehlinger Winery. It was early during this period that Fred, along with the support of his parents and Tom Dehlinger, was able to start his own brand in 1991. After the 1997 vintage, Fred moved his operation to its current location in the Green Valley as a stand-alone operation. Fred does all of the wine making and most of the physical work at the winery. The winery currently produces about 5,000 cases annually covering over a dozen distinct bottlings from grape varieties throughout the very diverse areas of Sonoma County including Zinfandel, Cabernet Sauvignon, Chardonnay, Syrah, Grenache and Rose'.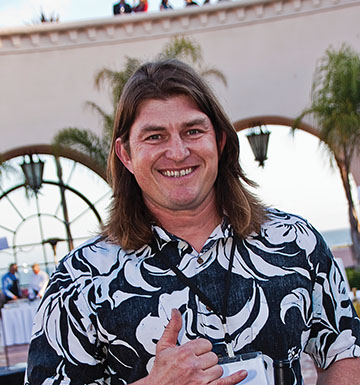 Mikael Sigoun
Kaena Wines
View Bio
Mikael Sigouin
Kaena was launched in 2001 to showcase Mikael's deep passion for Grenache.
Kaena is a boutique winery that sources from Tierra Alta Vineyard and Larner
Vineyard in the Ballard Canyon AVA, primarily.
Mikael who is part Hawaiian and raised on the Oahu shores, uses a shortened version of his given name for the brand Kaena which means "potential for greatness".
That "greatness" is evident in the wines in 2006 Wine Spectator named Mikael one of the top 10 new Rhone producers. Known affectionately by his peers and fans as The Grenache King Kaena produces 2000 cases of Rhone & other varietals with an emphasis on Grenache.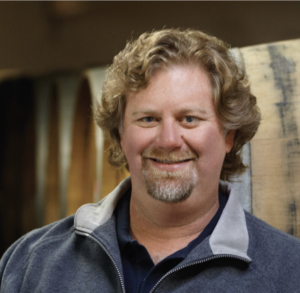 Jeff Stewart
Hartford Court 
View Bio
HARTFORD FAMILY WINERY WWW.HARTFORDWINES.COM
JEFF STEWART
DIRECTOR OF WINEMAKING & GENERAL MANAGER
Born and raised in South Lake Tahoe, California, Jeff Stewart is, not surprisingly, an avid skier. But it was a summer trip to France and an
enthusiastic chemistry teacher that enticed him away from the mountains and into winemaking.
"My summer in France was really my first experience with wine as part of the family meal. I was fascinated with the lifestyle and the importance of
wine in that culture," says Hartford Family Winemaker and General Manager, Jeff Stewart. "I knew I wanted to pursue a career in science and
are several conversations with my high school chemistry teacher, I was soon enrolled in the Viticulture and Enology program at UC Davis. The
idea of combining agriculture, science and the creativity of making wine, something celebrated and revered in many cultures for thousands of
years, was mesmerizing."
A UC Davis graduate with a degree in fermentation science, viticulture, and enology, Jeff has been making Pinot Noir, Chardonnay and old vine
Zinfandel in the Russian River Valley and Sonoma County for over 25 years. Jeff began to learn the character of the vineyards and the distinct subregions of the Russian River Valley in the early 1990s when he joined some of the earliest winemakers to study the region.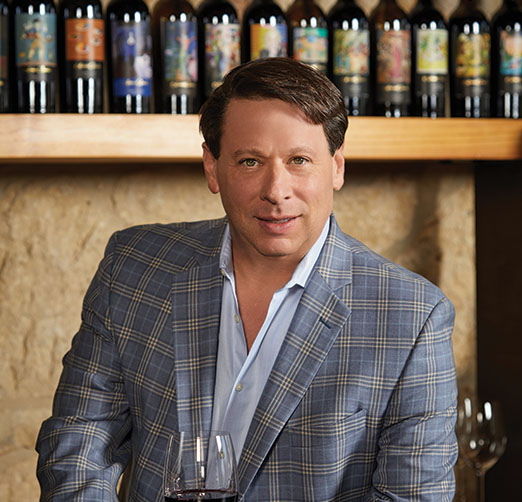 John Schwartz
Amuse Bouche and Au Sommet
View Bio
John Schwartz, owner of the highly acclaimed Amuse Bouche Winery in Napa Valley, has been involved in the wine industry for more than 30 years.  He also owns two other wineries in northern California where he has teamed up with industry luminaries such as Heidi P. Barrett, Jim Barbour, Stephen & Ayesha Curry as well as the Sinatra family.  He is a restaurateur with locations in the San Francisco/Napa Valley region, and co owns a distillery in Kentucky where he produces world class aged bourbons.
He has lived in France and Japan, and enjoys lecturing about wine in more than 50 countries where the winey has business partners. "One of the greatest joys of making wines is sharing them on the global level and knowing that Napa Valley wines are on par with the world's best producers."
Apart from his passion for food and wine, John Schwartz is a founding board member for American Assistance for Cambodia—a nonprofit that supports education and helps builds a future for bright children in this Southeast Asian nation.  He is also involved with Village Health Works in Burundi supporting medical care for women across Africa.  A graduate from the University of California-Berkeley  with a BS/MA in Economics, he converses in Japanese, French and German. 
He resides in Napa Valley atop Atlas Peak at his Au Sommet winery property which also produces estate cheeses, truffles, honey, olive oil and white sturgeon caviar.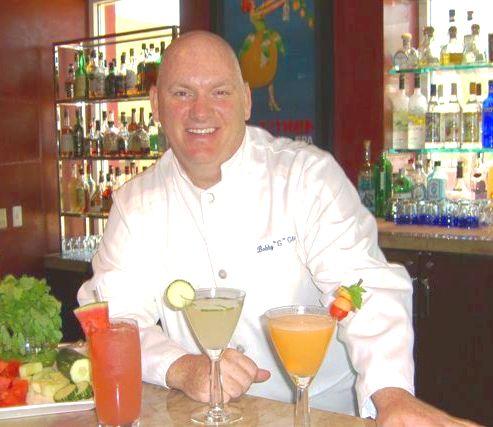 "Bobby "G" Gleason
Mixologist/Beam Suntory

View Bio
"Bobby "G" Gleason began his spirits industry career in 1984 while bartending in South Florida. Now based in Las Vegas, the world-renown educator has been published in a multitude of magazines and has made many TV (CNBC, FOX & Friends, Food Net Work & DIY Network), online video classes, and presented at Epcot Food & Wine, Aspen Food & Wine, Chicago Gourmet just to name a few. His cocktails have won many competitions including the New York International competition, the United States Bartenders Guild Championships, The World's Most Sensuous Cocktail, and was named the US Mixologist of the year in 2005 & 2006 by Angostura. Bobby G also held a Guinness Book of World Records for the most cocktails in one hour.
Starting in the Night Club Industry, he went on to open iconic Casino Resorts Mirage, Treasure Island and Bellagio as a front bartender and was the Beverage Specialist for Harrah's Entertainment serving The Rio, Bally's/Paris and Caesars Palace.
Bobby G is an expert on all spirits categories and trains on histories, production, cocktail creation, menu development, and mixology from the basics to advanced mixology along with customer service. He proudly serves as a National Ambassador of the United States Bartender Guild. He is a member of the International Bartenders Association, The World Wide Cocktail Club, and the International Bar Flies. He is a Certified United States Bartenders Guild Master Mixologist and works as the Master Mixologist for Beam Suntory. His travels have seen him in 21 countries and 48 states and that number continues to grow!