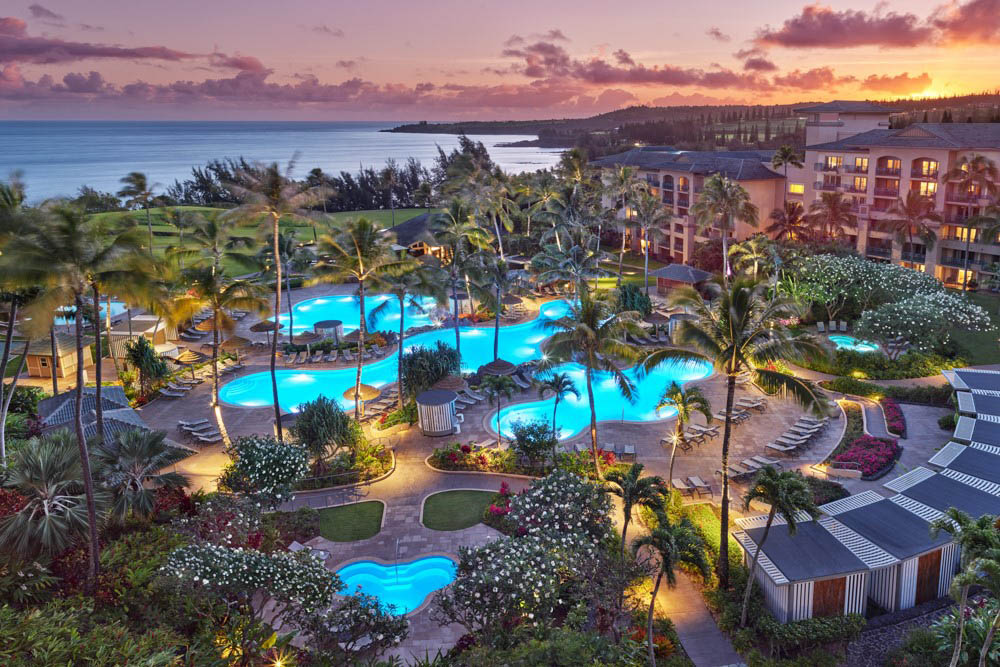 2023 Festival Sponsors and Partners
Major Sponsors:
The Ritz-Carlton Maui, Kapalua – Host Hotel
Join us at The Ritz-Carlton Maui, Kapalua to restore yourself to the wild. With 54 acres overlooking the Pacific Ocean, there's a wild for everyone. Whether it's basking in the sun, savoring a rainbow, or watching whales, there is only one element missing: you.
Maui Visitors Bureau

Traveling to Hawaii comes with a kuleana (responsibility, privilege). A kuleana to not only care for the land, but for all the people and wildlife who call the islands home. Mahalo for your commitment to malama (care for) Maui when visiting.
When you malama (care for) Maui, it becomes a part of you, and you become a part of it. Mahalo for bringing your aloha with you when visiting our islands. VISIT PARTNER SITE
Southwest Airlines

Official Airline Partner of 2023 Kapalua Wine & Food Festival
Make your way to Maui with festival-sponsor Southwest®, serving Hawaii with Heart. Book an interisland ticket at Southwest.com to pair unmatched value and Hospitality in air travel with sips and the savory enjoyment of an anticipated evening at Kapalua!
Kapalua Resort
Kapalua Resort is 22,000 acres of stunning natural beauty. Located on Maui's northwest shore, the vast lands of the resort stretch from the highest peak in the West Maui Mountains to the edge of the Pacific. In between, Kapalua Resort showcases its position as Hawaii's #1 golf resort, a playground to enjoy life's greatest pleasures, and a tropical paradise to visit or call home. In Hawaiian, Kapalua poetically means "arms embracing the sea," a reference to the lava peninsulas that form Kapalua Resort's six azure bays.
Home to a variety of world-renowned amenities and activities, a visit to Kapalua can be action-packed or relaxing, the choice is yours. Two championship golf courses, the Bay & the Plantation – home to the PGA TOUR Sentry Tournament of Champions; Kapalua Golf Academy; a full service Tennis complex with 10-plexi-pave courts; Kapalua Ziplines and adventure course; three white sand beaches included two which were voted as America's Best Beaches – Kapalua Bay and DT Fleming Beach and miles of coastal and mountainside hiking trails, award-winning dining and restaurants. VISIT PARTNER SITE
Tonnellerie Ô
Tonnellerie Ô seeks out the world's highest quality oak from the forests of France and America. We work exclusively with family-owned stave makers who have sourced oak from these forests for generations. In the cooperage, our Master Cooper and his team of craftsmen build, toast and finish every barrel by hand. VISIT PARTNER SITE
Kapalua Golf
Festival Sponsor Kapalua Golf, managed by Troon Golf, features 36-holes of award-winning golf and Kapalua Golf Academy a Golf Magazine Top 25 Golf School. The Plantation Course, a Bill Coore and Ben Crenshaw design, is home of the PGA TOUR Sentry Tournament of Champions and ranked the #1 Golf Course in Hawaii by Golf Digest. The Bay Course, designed by Arnold Palmer and Frances Duane has been dubbed "Hawaii's favorite resort course," and has hosted multiple PGA and LPGA TOUR events including the Kapalua LPGA Classic. Kapalua Golf Academy is Hawaii's most comprehensive learning center and practice facility and offers individual lessons, golf schools, video analysis, custom club fitting, group lessons and on-course playing lessons. For additional information, visit www.GolfAtKapalua.com or call 1-877-KAPALUA. VISIT PARTNER SITE
Kona Brewing Company
Since we opened over 27 years ago, Kona Brewing Co. has been committed to making locally brewed beers in the most environmentally responsible way possible. When we outgrew our original brewery years ago, we wanted to find a way to expand without putting pressure on our island home's precious resources. In 2021, our brand-new 30,000-square foot brewery opened as one of the most sustainable breweries in the world. Located just down the road from the original Kona brewery and brewpub, the new brewery will have an annual capacity of 100,000 barrels and includes a canning line so that we can package more of our island brews in this portable, lightweight package! VISIT PARTNER SITE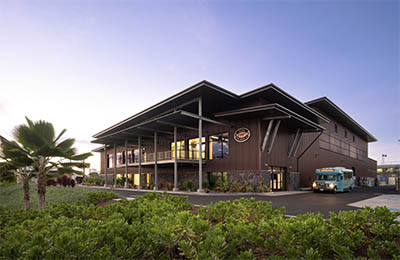 Fiji Water

FIJI® Water, natural artesian water bottled at the source in Viti Levu (Fiji islands), is the No. 1 imported premium bottled water in the United States. FIJI Water, known for its iconic square bottle, soft mouth feel and unique mineral profile, is the water of choice among discerning consumers and top chefs.  Widely available at fine restaurants and hotels, all major retail channels and through a convenient home/business delivery service, FIJI Water has expanded globally to more than 60 countries. To discover Earth's Finest Water, please visit www.fijiwater.com, like us on Facebook, or follow us on Instagram and Twitter.
House of Suntory

Inspired by Japanese Nature – Crafted by Suntory Artisans
The House of Suntory founded in 1899 by Shinjiro Tori with a singular vision: to craft quintessentially Japanese spirits that would suite the delicate palate of his people.  He realized his dream with the construction of Japan's first malt whisky distillery in 1923 in Yamazaki, near Kyoto, making Suntory the Founding House of Japanese Whisky.  In the decades following a relentless pursuit of perfection let the House to successful launches of Japanese whisky, gin and vodka.  Today, Toku, Haku and Roku are three new creations of that philosophy and inherit Tori's vision of challenge and quest for excellence. VISIT PARTNER SITE
Petrossian Caviar

Petrossian West Hollywood Restaurant and Boutique, located at 321 North Robertson Boulevard (one block north of Beverly Boulevard), opened in 2001 to much fanfare and has established itself as a cornerstone of the West Hollywood culinary scene. We combine the sophistication and legacy of the Petrossian name with a colorful, inspired menu, luxurious Petrossian products and high-quality service to eat in or to take out for breakfast, lunch, and dinner.
VISIT PARTNER SITE