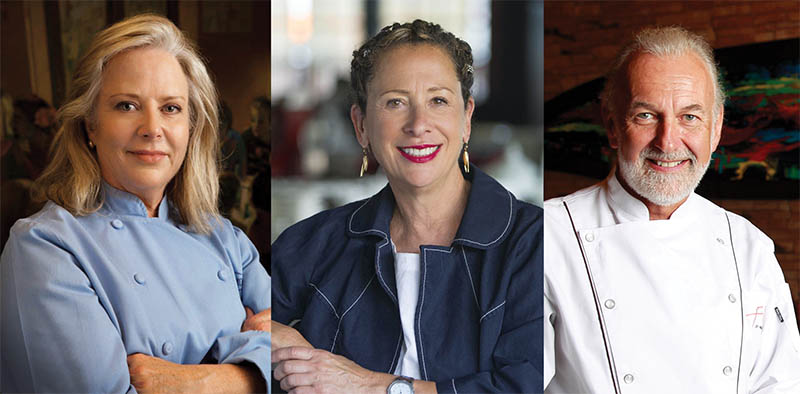 The 37th annual Kapalua Wine & Food Festival returns to the resort June 7-10, 2018 with another stellar line-up of star chefs. Joining the event will be Hubert Keller, Nancy Silverton and Nancy Oakes, all renowned celebrity chefs.
Chef Keller, a Frenchman classically trained by France's top Chefs, is now one of America's most widely recognized and acclaimed chefs. Chef Keller reside in Las Vegas, where he operates Fleur by Hubert Keller, featuring his contemporary French cooking accented with cuisine around the world. With his palate-attuned to America's evolving tastes, Chef Keller launched his widely popular Burger Bar Restaurants in Las Vegas and San Francisco.
Chef Keller has won numerous awards including the James Beard Foundation's "Best Chef: California" and appears frequently in the media and on popular TV shows The Chew and Top Chef as well as The Food Network.
Chef Nancy Silverton and Chef Nancy Oakes will join for a dynamic duo "The Two Nancys" cooking demonstration. Chef Silverton, with partners Mario Batali & Joe Bastianich, is the Chef/co-owner of several Italian-inspired restaurants in the LA area. She also founded the world-renowned La Brea Bakery and Campanile Restaurant, an institution that Angelenos cherished for decades.
Chef Oakes is a pioneer of haute American cuisine. In 1993, Chef Oakes opened Boulevard Restaurant with Pat Kuleto. This celebrated establishment has earned Chef Oakes numerous local, national and international accolades, nominations and awards; including Zagat's San Francisco Bay Area's Most Popular Restaurant, the James Beard Foundation Award for Best Chef in California 2001 and Outstanding Restaurant in the United States 2012, as well as the Filiale des Etats-Unis in France.
Menus and wine pairings forthcoming.