2021 Master Sommelier & Winemakers
Check back for schedule updates.

Schedule below is subject to change.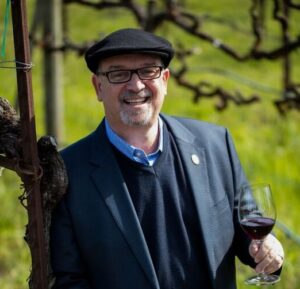 Michael Jordan, MS
Jackson Family Fine Wines
View Bio
MICHAEL JORDAN, MS, CWE
Director of Global Key Accounts
"Sommelier for the People"
Host of CRN DIGITAL TALK RADIO'S "The Word on Wine"
2008 Sommelier of the Year –
Whitefish Wine & Food Summit
2007 General Manager of the Year –
Southern California Restaurant Writers
2006 Restaurant Professional of the Year –
Orange Coast Magazine
2003 & 2005 Sommelier of the Year – Southern California Restaurant Writers
2005 Wine Educator of the Year – Starwine
2001 & 2002 Sommelier of the Year – California Restaurant Writers Association
Five-time Sommelier of the Year, Veteran Restaurateur and "Sommelier for the People" Michael Jordan is Director of Global Key Accounts for Jackson Family Wines. Jordan travels the globe to work with key decision makers and hospitality industry leaders. Jordan also hosts a weekly radio show, The Word on Wine – in many AM radio markets across the country and podcast on CRN Digital Talk Radio. Passionate and friendly, Jordan demystifies the world of wines as an "Ambassador of Flavor" for wine lovers across the globe.
With over forty years working in hospitality Michael has opened 17 restaurants. He worked his way up to executive chef and has worked as General Manager and Sommelier in several world class restaurants. Jordan volunteers as the Chairman and Chief Judge of the Los Angeles International Wine Competition and Host of the Kapalua Wine and Food Festival on the island of Maui.
Jordan's previous roles include: Global Manager of Wine, Walt Disney Parks & Resorts® Worldwide; President of The Beachcomber Restaurant Group; VP of THE RANCH Restaurant & Saloon (Zagat 28-29-28), GM/Sommelier at Napa Rose Restaurant, Disneyland Resort (Zagat 29-28-28), GM/SOMM of the "AAA Five Diamond" Pavilion Restaurant at Four Seasons Hotel Newport Beach; and GM/SOMM of the award-winning Pinot Provence Restaurant in Costa Mesa.
"Michael Jordan is one of just 15 people in the world awarded both Master Sommelier and CWE (Certified Wine Educator) Diplomas. And if there were an equivalent for heirloom tomato expertise, he'd have that, too."
– Priscilla Mayfield's column in Orange Coast Magazine – August 2013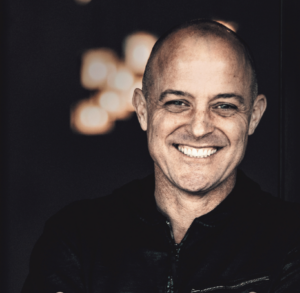 Greg Brewer
Brewer-Clifton
More Info
Greg Brewer, Wine Enthusiast 2020 Winemaker of the year
We are committed to a finite stretch of land within the Sta. Rita Hills appellation even before we mapped and defined it some twenty years ago.  From our first working moments here in the early 1990's, we have been lured and seduced by this magnificent wine growing area.  The pure crystalline sand soils under our feet and the salty air blowing continuously from the rugged nearby sea set an immediate hook from which we could never escape.
We remain steadfastly loyal to the stewardship of this land through our estate holdings, and are humbled to travel the globe sharing our story with colleagues, collectors and wine enthusiasts such as yourself.  We feel more motivated than ever before in the refinement of our craft and look forward to sharing our efforts with you for many decades to come.
Respectfully,
Greg Brewer, Founder & Winemaker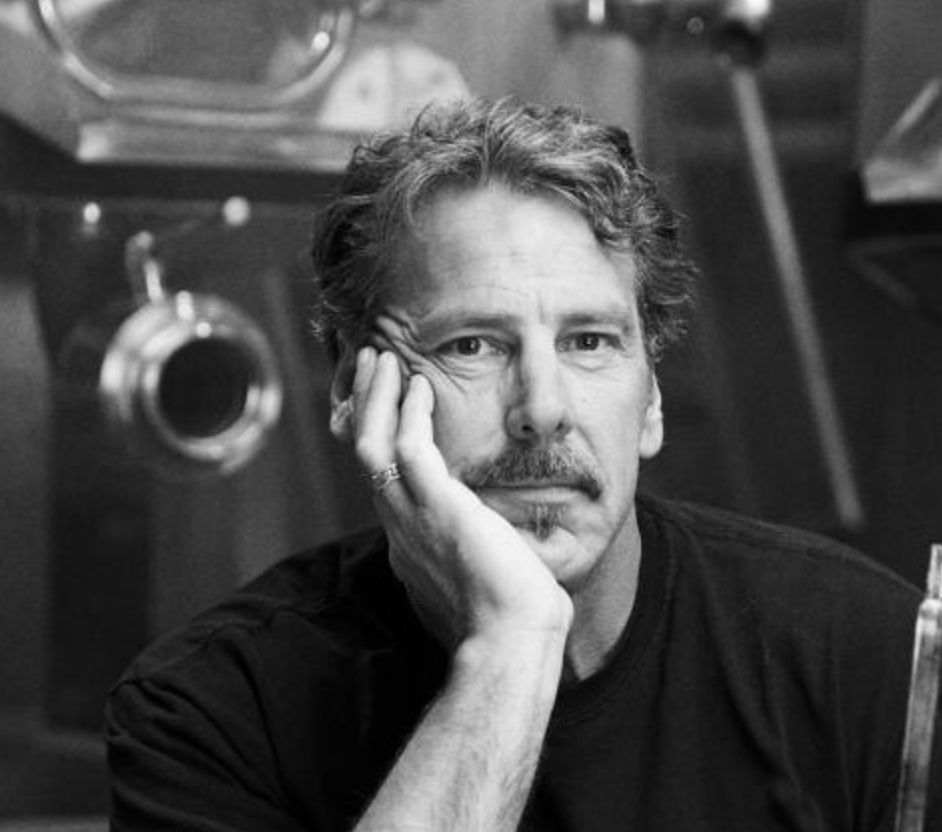 Christopher Carpenter
Cardinale
View Bio
Cardinale winemaker and music lover Christopher Carpenter views vineyards in Napa Valley as his orchestra, and the grapes grown in its various sub-appellations are the individual instruments he conducts. When blended together the fruit becomes the symphony that is Cardinale. The myriad soils, climate, elevation and exposure of each sub-region and specific vineyard – covering mountains, hillsides, benches and valley floor – represent the string sections, the woodwinds, the brass and the percussion of a concert.
"Once blending is complete," says Carpenter, "Cardinale expresses the character of a vintage rather than the character of a single vineyard or sub-appellation. Napa Valley is one of those geographies, in which consistent, high-quality vintages can move you emotionally, just like music."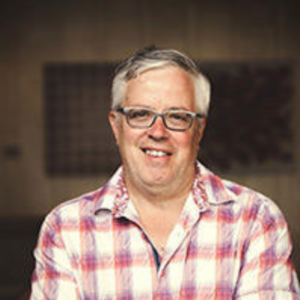 Adam Lee
Siduri Vineyards
View Bio
ADAM LEE
SIDURI FOUNDING WINEMAKER & JACKSON FAMILY WINES CONSULTANT
Since 1994, Pinot Noir specialist Adam Lee has created a cult-like following for his Siduri Wines and a reputation as one of California's top winemakers. Raised a Southern Baptist in Austin, Texas, Adam Lee's love affair with wine did not begin until after he graduated with a degree in History from Trinity University. After stints at both Austin Wine & Spirits and as a wine buyer for Neiman Marcus, his eyes and palate were opened to the great wines of the world, including his favorite Burgundies and California Pinot Noirs.
After moving to California, he worked in a tasting room before taking the winemaking plunge: using every spare minute to learn as much as possible about growing grapes and making wine. In 1994, he founded Siduri Wines, named for the Babylonian goddess of wine, and produced the first Pinot Noir from the Rose Vineyard in Anderson Valley. His pursuit of Pinot Noir perfection has led to long-standing relationships with top growers in premier appellations along the West Coast. Today, Siduri produces over two dozen single-vineyard Pinot Noirs that capture the distinct flavor and character of each vineyard site.
A respected winemaker, consultant and wine writer, with an active social media presence, and a reputation for innovative, out of the box thinking, Adam not only advises on many of Jackson Family Wines' Pinot Noir programs across multiple portfolios, but he's also regularly invited to participate in expert panel discussions and presentations at major national and international wine events.
Over the past 25 years, Siduri has earned a reputation as one of the premier producers of cool-climate, single-vineyard and appellation expressions of Pinot Noir on the West Coast. Built on the belief that serious wine and serious fun are not mutually exclusive, founding winemaker, Adam Lee, passes the reins to Matt Revelette to continue Siduri's winemaking legacy.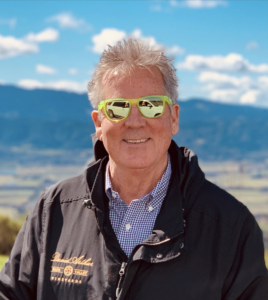 David Long
David Arthur Vineyards

View Bio
David Arthur Long
David's interest in the fermentation process began at an early age. A friendship forged on a seventh-grade school bus resulted in some early experimentation with apple juice, yeast culture and plenty of boyhood anticipation. That initial interest soon waned, but would resurface many years later with a much more refined product.
In the early 1970's, David transitioned from University life to the world of food and wine opening his first restaurant in Boulder, CO. This experience cemented his passion for great food, fine wine (and hard work!) The art of hospitality and the cultivation of great friendships has never been lost on David. If there is any reason to celebrate; life, love, family, friends, a beautiful day, David is there with open arms, a mischievous smile and lots of delicious food, tasty libations and plenty of fun!
David was lured to the Napa Valley by his adventurous spirit and the opportunity to do something special. One fateful evening in the winter of 1976, David's father, Don Long, disclosed that during the 1950's and 60's he had purchased nearly 1,000 acres of land in the eastern hillsides of Rutherford. The Judgement of Paris had been published in Time magazine and conversations with Andre Tchelistcheff, the Dean of American Winemaking, ensued. The Europeans had been growing wine in the hills for centuries and the concept of terroir was on the American horizon.
David wasted no time clearing the land, removing rock and planting his vineyard on Pritchard Hill. He began learning about viticulture and oenology through internships at Chappellet, Joseph Phelps and Schramsberg all the while taking classes at UC Davis. Hard work was the name of the game and David had endless energy to get the job done. The result: electricity, water, a barn, a house, a road and nineteen acres of pristine grapevines producing the extraordinary fruit that goes into each bottle of highly acclaimed David Arthur Vineyards wine.
David's energy is contagious. The glass is always half-full (or entirely full in many cases) and his vision and work-ethic are at the heart of our company. It's about family and friends and being thankful for our blessings. One of David's many insightful quotes is: 'We make wine every day…the magic happens when we enjoy it together!'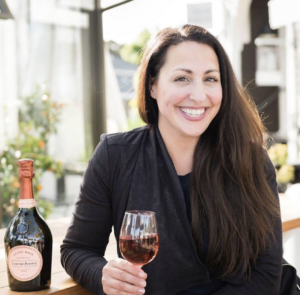 Naomi Smith
Champagne Laurent-Perrier
View Bio
Naomi is the Western Regional Manager for Champagne Laurent-Perrier managing all business, account relationships, distribution, brand activations and marketing in six states for the female-owned winery and one of the world's best-selling Champagne brands.
As a regular panelist at prominent festivals, including Pebble Beach Food & Wine and Big Sur Food & Wine, and a featured expert on TV and radio in San Francisco and Seattle, Naomi's passion for wine is recognized by her peers and the community.
Prior to joining Champagne Laurent-Perrier in 2016, Naomi spent more than 10 years in the wine industry representing prominent brands, importers and distributors throughout the West Coast including Maisons Marques & Domaines (San Francisco, CA), Noble Wines (Seattle, WA) and Young's Market (Portland, OR).
In addition to her work in wine, Naomi is a popular instructor at the Cheese School of SF and helped create the Seattle Cheese Festival and Seattle  Artisan Food Festival.
Naomi currently lives just outside of San Francisco with her husband, Forrest, and two young daughters.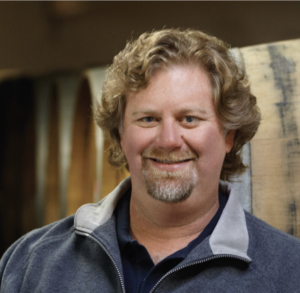 Jeff Stewart
Hartford Court 
View Bio
HARTFORD FAMILY WINERY WWW.HARTFORDWINES.COM
JEFF STEWART
DIRECTOR OF WINEMAKING & GENERAL MANAGER
Born and raised in South Lake Tahoe, California, Jeff Stewart is, not surprisingly, an avid skier. But it was a summer trip to France and an
enthusiastic chemistry teacher that enticed him away from the mountains and into winemaking.
"My summer in France was really my first experience with wine as part of the family meal. I was fascinated with the lifestyle and the importance of
wine in that culture," says Hartford Family Winemaker and General Manager, Jeff Stewart. "I knew I wanted to pursue a career in science and
are several conversations with my high school chemistry teacher, I was soon enrolled in the Viticulture and Enology program at UC Davis. The
idea of combining agriculture, science and the creativity of making wine, something celebrated and revered in many cultures for thousands of
years, was mesmerizing."
A UC Davis graduate with a degree in fermentation science, viticulture, and enology, Jeff has been making Pinot Noir, Chardonnay and old vine
Zinfandel in the Russian River Valley and Sonoma County for over 25 years. Jeff began to learn the character of the vineyards and the distinct subregions of the Russian River Valley in the early 1990s when he joined some of the earliest winemakers to study the region.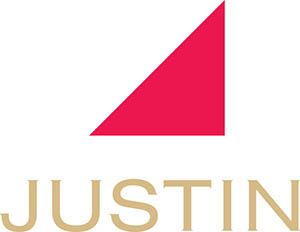 More Info
Justin Winery
At JUSTIN traditional Old World methods—like hand-harvesting and small-barrel aging in French oak—are combined with New World technology to create unforgettable wines. For example: the "Air Knife," an ingenious process invented by our winemakers, boosts grape quality and efficiency.
Once the grapes are harvested, the winemakers at Justin Vineyards —some of the best in the business—gather to sort, select, age, taste, blend and decide what goes into every bottle.