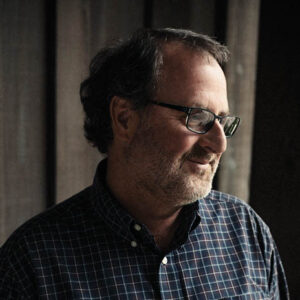 Winemaker, Ram's Gate Winery

Biography
A grower at heart, Ram's Gate Winery's Winemaker Jeff Gaffner is most content in the vineyard. He believes that wine is made there and focuses a great deal of his energy in the vineyards during the growing season to ensure balance and flavor, bringing the best possible fruit to cellar. Gaffner's dedication to restrained winemaking and minimal processing continues in the winery where fruit is carefully hand-sorted prior to being delivered to tanks for fermentation. During the year of barrel aging Gaffner does very little to alter the wines, stressing that a hands-off approach conveys each wine's personality, an expression of the individual vineyards.
With more than 30 years of experience as both a grower and winemaker in Sonoma, Gaffner has developed longstanding relationships and recognition as a highly sought-after consulting winemaker. Ram's Gate Proprietor Jeff O'Neill and Gaffner's first collaboration began 15-years ago when O'Neill selected Gaffner as winemaker for artisan labels Edgewood Estate and Xtant. Impressed by Gaffner's depth of knowledge in the region's terroir and his belief that only great vineyards produce truly great wines, O'Neill knew he was the obvious choice to lead Ram's Gate's mission to produce the region's finest single vineyard designate Chardonnays and Pinot Noirs.
Gaffner is recognized for his site-specific focus, having earned awards and accolades from industry experts including the Wall Street Journal, Wine Spectator and Food & Wine magazine. He credits his early tutelage under renowned vintner Richard Arrowood, for teaching him the importance of being as passionate about growing the grapes as you are about making the wine.
In 1997, he launched his own label, Saxon Brown, and also currently holds consulting winemaker positions with artisan labels including Xtant (Napa Valley), Stephanie by Hestan (Napa Valley), and Black Kite Cellars (Anderson Valley).