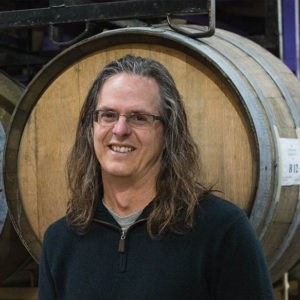 Wes Hagan
Consulting Winemaker & Brand Ambassador
«Back to All Panelists
Biography
• In 2013, Michael Cervin (Wall Street Journal, Decanter) rated Wes as one of the 100 Most Influential Winemakers in the United States (#68).
• Wes worked as Vineyard Manager and Winemaker at Clos Pepe Vineyard and Estate Wines in the Sta. Rita Hills for 21 years and is considered an industry leader in Santa Barbara Wine, having served for more than decade on the Board of Directors for both Santa Barbara County Vintners and Sta. Rita Hills Winegrowers Alliance.
• Wes researched, wrote and had approved 3 AVA's in Santa Barbara County: Sta. Rita Hills, Happy Canyon, Ballard Canyon and had a fourth accepted as perfected: Alisos Canyon AVA.
• He has written for the L.A. Times Magazine, Sommelier Journal, Burgundy Report. He has appeared and been featured as well as quoted numerous times in the Wine Spectator, Wine Advocate and Wine Enthusiast.
• Wes taught the Food and Wine Pairing program at Allan Hancock College for four years and has lectured on the History of Wine and Santa Barbara Wine at Cornell University, Cal Tech and many, other prestigious institutions.
• Has also been nominated for a TED-talk on the History of Wine.
• Wes has an active and impressive social media following on Facebook (Wes Hagen), Twitter, Instagram and Delectable (@weshagen).
• Wes has been asked to lecture on the history of wine at the Smithsonian Museum in Washington D.C.