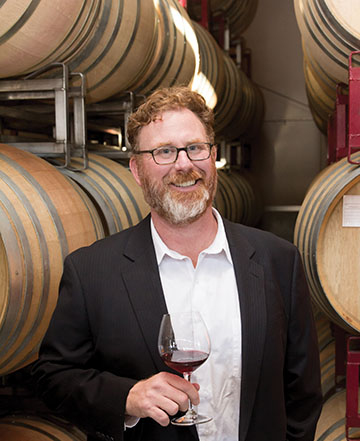 Mike Sullivan
Benovia Winery
«Back to All Panelists
Biography
Winemaker/GM/Co-Owner
Mike Sullivan was born in Sonoma County and grew up in the Russian River area.  As a teenager Mike started working in his family's vineyard and from a very early age understood and the challenges and rewards of winegrowing.
After graduating from Fresno State University with a degree in Fermentation Science, Mike held winemaking positions with Landmark Vineyards, Chappellet Winery, La Crema Winery and Hartford Family Winery.  During his tenure at Hartford, Ronn Wiegand, MS and MW, called Mike "Winemaker of the Year," and Robert Parker named him the "Wine Personality of the Year."  Robert Parker has said of Mike, "I'm a big fan…he seems to have the brilliant ability to convert Chardonnay, Pinot Noir and Zinfandel into wines of considerable character and individuality."
As a winemaker, Mike listens.  He listens to the vineyards; he listens to what the grapes are saying; he listens to nature unfolding each year, and he listens to the wine during fermentation.  He listens to what is needed and strives to make the wine his senses tell him is there.  He does not follow a standard recipe for each wine, but instead really listens – and most importantly, understands – what is needed to bring everything together.
"No wine reflects its place and time more than Pinot Noir," says Mike.  "At Benovia I have only one job: to create wines that capture the essence of this place and this time."
Mike lives in the Russian River Valley with his wife Kristin and two sons; Colin and Ryan.