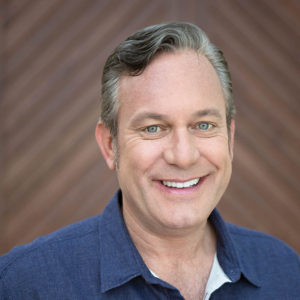 Michael Browne
CIRQ.
«Back to All Panelists
Biography
Founder – Executive Winemaker
Kosta Browne began as a dream shared by Dan Kosta and Michael Browne. In the summer of 1997, while working at John Ash & Co. restaurant in Santa Rosa, California, Dan and Michael decided to venture into winemaking. They saved tip money for two months and eventually had enough to buy a half ton of Pinot Noir, a used barrel and an old hand-crank stemmer-crusher, a purchase that marks the humble beginning of Kosta Browne.
Michael moved to Sonoma County in 1987 from Washington State with the goal of becoming an architect. While working at local fine dining establishments to pay the bills, he fell in love with the pleasures of the local wines and was intrigued by winemaking and viticulture through his many visits to local wineries and vineyards. The idea of being involved in agriculture, as well as the craft of winemaking, pushed Michael into the pursuit of producing fine wines.
While still working at John Ash, Michael started working with Deerfield Ranch Winery in 1997 as a volunteer. He became Co-Winemaker in 2000, and this is where his passion developed into a love of Pinot Noir. "The challenges of this grape are many and the rewards are endless, but I have to say, I think my greatest joy is working hand in hand with some of the finest growers in Sonoma County", says Michael.
In 2009, Michael began a passion project – CIRQ. The Estate Pinot Noirs were made from fruit grown on two Russian River Valley vineyards, Treehouse and Bootleggers, which allowed Michael to work more closely than ever with how great flavors are farmed.
In the spring of 2018, Michael made CIRQ the sole focus of his professional life. He and the team are committed, more than ever, to raising the bar in all aspects of the winery, where they enjoy many longstanding and personal grower relationships that Michael has nurtured for over twenty years.
When not crafting delicious Pinot Noir, Michael enjoys fishing and gardening, along with spending time with his wife, Sarah and their children – Logan, Lauren and Livia.