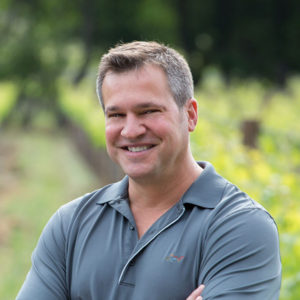 Marcus Notaro
Stag's Leap Wine Cellars
«Back to All Panelists
Biography
Marcus Notaro was named Winemaker at Stag's Leap Wine Cellars in May 2013, bringing with him close to two decades of expertise and passion for producing world-class Cabernet Sauvignon-based wines.
Prior to joining Stag's Leap Wine Cellars, Marcus had been making red wines since 1995 in Washington and since 2003 at Col Solare, a prestigious winery located in the state's celebrated Red Mountain appellation. Like Stag's Leap Wine Cellars, Col Solare is a partnership between Ste. Michelle Wine Estates and Marchesi Antinori of Italy.
Marcus loves the complexity of Cabernet Sauvignon saying, "It can make a rich, powerful wine without being heavy while truly expressing where it was grown." This passion is what drew Marcus to Napa Valley and Stag's Leap Wine Cellars along with the opportunity to create wines from a historic property. With several vintages now under his belt in Napa Valley, Marcus is committed to expressing the unique attributes of the winery's estate vineyards. "The style of wine I want to craft favors balance and complexity, richness and elegance and captures the unique characteristics of the vineyard," he says.