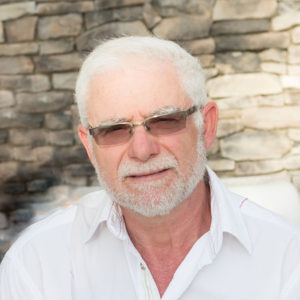 Manny Pires
Gandona
«Back to All Panelists
Biography
Manuel Pires started as a successful entrepreneur as President and co-proprietor of Morse Watchmans, a global technology leader in guard tour and key management systems. Founded over a century ago, the company emerged as the industry's most recognizable name in security management products through innovations and advances in key security technology. But eventually the day-to-day demands of running a successful security business and the time it took away had left Manuel feeling unfulfilled. As the years went on, he grew more eager to start the winery while he still had energy and the blessing of good health. Inspired by his grandfather's legacy as a vintner in Portugal, he became single minded in his need to work the land and more aware that farming was in his blood and that the life of a Vintner was the right path.
He and his wife Cristina traveled to Napa Valley often over the years to enjoy the wine, food, and way of life. It's a place that reminded them of Portugal and was in complete contrast to their suburban and corporate life in Connecticut. "I felt connected to grape growing, knowing grapes and the resulting wine are perhaps more reflective of soil than any other crop.  When we found the Pritchard Hill property for Gandona Estate in 2006, the time was right to begin the life I had been dreaming about since my summers on the Quinta" said Manuel.
The name Gandona comes from the nickname of his Grandfather. Gandona, as his grandfather was known to villagers, was a man of compassion and kindness. His means were slightly more than most, and he earned a reputation for his kind deeds and loaning of money to those in need. He was nicknamed Gandona, which in English translates loosely to "humble man". Eventually he became too old to work the farm and he moved to the nearby village. After he passed away in 1974, the Quinta was sold. A few years later, wildfires damaged a large portion of the property, but the old vineyard was left unharmed. In 2009, my wife Cristina and I reacquired the Quinta and began its restoration.
"A few years ago, we released our first vintage of wine. Life has dramatically changed since our move from Connecticut, and improved in ways I didn't foresse. Time and the demands of corporate life are no longer my master, but instead the persistent arrival of another growing season."