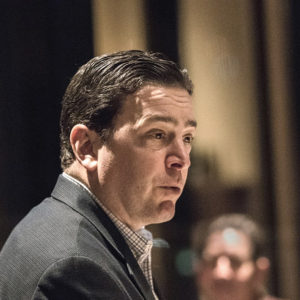 Lars Leicht
Banfi Vinters
«Back to All Panelists
Biography
Few know Banfi Vintners and its wines better than Lars Leicht, a 32-year veteran of the company who serves as its Trade Development Director. A graduate of the State University of New York College at Oneonta, Leicht previously worked as a city news reporter before joining Banfi in 1986 as a Sales Representative. He's since held positions as Brand Manager, Assistant Director of International Sales, and Vice President of Castello Banfi.
Leicht currently helps run the communication and PR department at Banfi and also established Cru Artisan Wines, the in-house agency at the helm of Banfi's luxury wine portfolio, in 2014. He also developed the Cru Artisan College-an educational initiative that tours key U.S. cities with insightful seminars and tastings-and serves as its "Dean."
In a partnership with the Guild of Sommeliers, Leicht has hosted more than 100 sommeliers to date as an Italian wine culture "sherpa." He served as a translator and advisor for the movie SOMM and also cameoed in the sequel SOMM II: Into the Bottle. As a leading expert on the relationship between food and wine, he's led cooking and wine classes at Central Market in Texas, Publix in Florida, and De Gustibus Cooking School in New York. He also has standing annual appointments to lead seminars at Cornell University's Samuel Curtis Johnson Graduate School of Business, Columbia University Law School, and the North Miami campus of Johnson & Wales University.