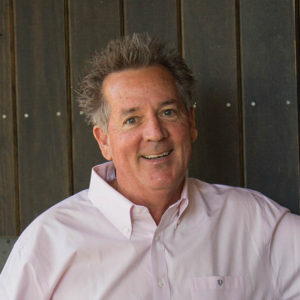 David Long
Co-Founder/Owner, David Arthur Vineyards
«Back to All Panelists
Biography
David's passion for the fermentation process began at an early age. A friendship forged on a seventh-grade school bus resulted in some early experimentation with apple juice and a dark closet. However, that initial interest soon waned and would not resurface until many years later while studying Fine Arts at the University of Denver. It was then that David began fermenting wine. A transition from university life to the restaurant business only strengthened that pursuit. At age 22, David opened his first restaurant with a wine list consisting of 25 wines—no small feat for a fondue restaurant "Fondue Champones" in Boulder, Colorado, in the early 1970s.
After a successful run with the restaurant, David moved to California and in 1977 opened a restaurant in Petaluma, California. It was here that David's palate became increasingly trained and refined and his interest in wine expanded exponentially with more exposure and close proximity to Northern California wine country. Over a glass of wine, David's father, Donald, disclosed he had purchased nearly 1,000 acres of land in the 1950s and 1960s in the Napa Valley and offered David the opportunity to cultivate the land and grow wine grapes.
That conversation proved pivotal for David, and it put him on the path to becoming a vintner. David wholeheartedly accepted the challenge and began researching, learning and compiling all the necessary information to grow and cultivate grapes. Through internships at Chappellet Winery, Joseph Phelps Vineyards, and Schramsberg Cellars, David began learning the trade through hands-on experience in the vineyard and the cellar. Every bottle of David Arthur wines reflects David's unwavering energy and passion for the business he spent his life cultivating.