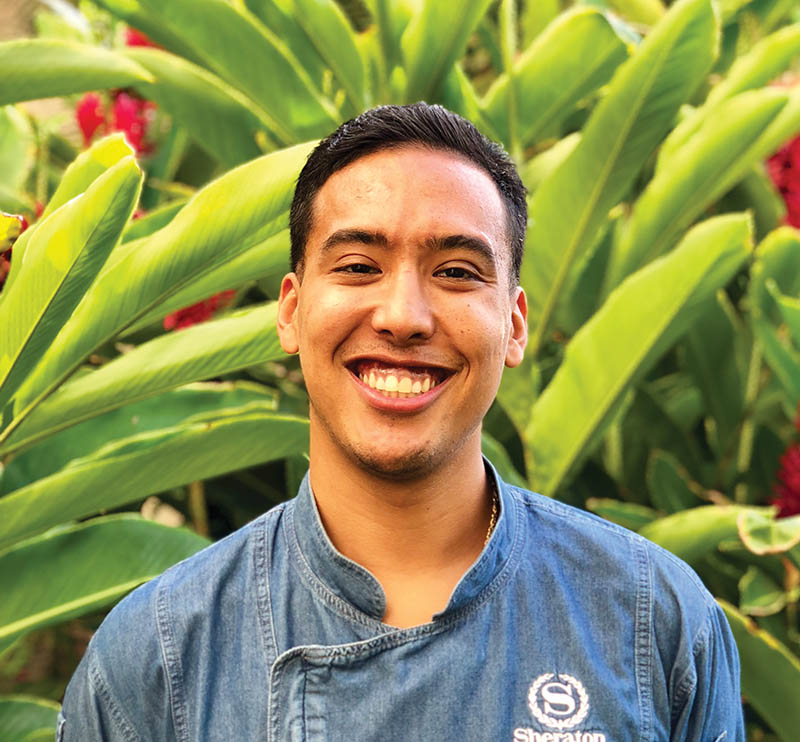 Zachary Coltes
«Back to All Chefs
Biography
Chef Zach Coltes brings a sincere passion to his role as sous chef at Sheraton Maui Resort & Spa. With more than nine years' experience cooking a diverse range of cuisines, the Seattle, Washington, native began his career as a line cook at The Grape Adventure in Kent, Washington, before advancing his skillset with culinary roles at well-known restaurants including Nordstrom Grill in Seattle, Washington, and Hula Grill in Lahaina, Maui.
In his current role as sous chef at Sheraton Maui Resort & Spa, Chef Coltes spearheads dinner service at the resort's signature restaurant, ROCKsalt, developing menus, managing and leading staff and interacting with guests. He also assists with operational duties for the resort's other food and beverage outlets, including Teppan-yaki Dan, Cliff Dive Grill and Mai Tai Bar, and works with the culinary and event teams to manage and execute banquet functions, including the resort's Maui Nui Luau.
Chef Coltes attended the culinary arts program at South Seattle Community College, and has participated in a number of culinary events on Maui including Kapalua Wine and Food Festival, Hawaii Food and Wine Festival, Hawaii Visitor Industry's annual Charity Walk, and more.