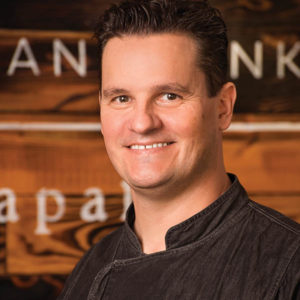 Roger Stettler
«Back to All Chefs
Biography
In his work and travels around the world, Chef Roger Stettler has excelled in many types of cuisine, from Korean to Caribbean. But to create the menu for Taverna Italian Eatery, he's thrilled to return to his European heritage. Born in Bern, Switzerland, Chef Roger was inspired by his Italian mother and classically trained in French cooking. He earned a chef degree after completing the apprenticeship program at Switzerland's prestigious Hotel Kulm Arosa and went on to serve as Executive Chef in five-star hotels in Thailand, Singapore and the Virgin Islands.
In 2004, the same year he was given his Certified Master Chef degree by the Swiss government, Chef Roger arrived on Maui. At the Four Seasons Resort Maui in Wailea, he launched a 10-year career as Executive Chef that brought him well-deserved recognition. In 2012, he was named "Chef of the Year" by Maui No Ka 'Oi Magazine and given Maui Culinary Academy's highest honor as a "Culinary Arts Ambassador" for his tireless work with students.
Chef Roger's dedication to the community includes his goal to source local ingredients whenever possible. His homey Italian menu is a big part of why Taverna provides such a warm and welcoming environment for both Maui residents and visitors.