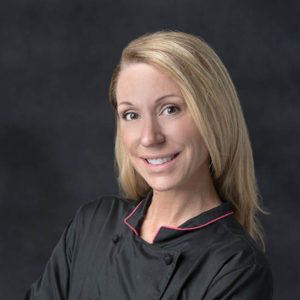 Mitzi Toro
«Back to All Chefs
Biography
The Maui Cookie Lady traces her origins to a labor of love – as a fundraiser for the ICU nurses of Maui Memorial Hospital who cared for her father who passed in 2012. A school teacher/counselor at the time of the fundraiser she continued her lifelong passion and hobby of baking after the fundraiser was complete. The cookies became an instant hit. What makes her cookies so unique is the infusion of tropical flavors from locally produced, high quality ingredients such as Waiheʿe Valley Plantation Macadamia Nuts; Lilikoi (passion fruit); Mango; Molokaʿi Sea Salt; Sammy Hagar's Maui Distilled Rum and Maui Brewing Company's Coconut Porter. Her creative combinations of these ingredients are at once bold and inviting. You will taste the Maui Cookie Lady's dedication to quality in each bite.
Her cookies are featured at Saks Fifth Avenue, artisan markets and top resorts across the island.
The Maui Cookie Lady was named 2016 Hawaii Business Magazine Start-Up Entrepreneur of the Year finalist.
Next Steps-food innovation as the company is finalizing their "Cookie Butters" in hopes to be the first cookie butters from the State of Hawaii.
In the Islands, we greet friend and stranger alike with "E Komo Mai" – welcome, come and enter. The Maui Cookie Lady welcomes you to experience the aromas and flavors of the Island of Maui through her signature delights.