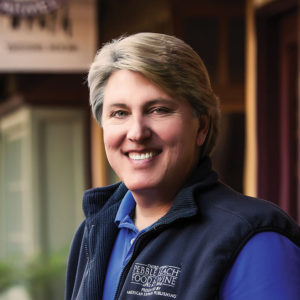 Kent Torrey
«Back to All Chefs
Biography
Upon walking into The Cheese Shop, in the Carmel Plaza, your olfactory senses will be engulfed by the mélange of scents wafting about! You have just entered a gastronome's Mecca!
Behind the counter Kent and his amiable staff will be slicing samples from over 200 different cheeses, passing along wonderful insights about a cheese's particular history/origin, or how that cheese can be used in intricate dishes. Next to all these delicious fermented curds, you will find a bevy of gourmand comestibles as well as over a thousand selections of wines, Champagnes, and spirits from around the world. Tips will be given on how to throw a great wine & cheese tasting party, or pack a romantic picnic to be enjoy while watching a stunning sunset at the Carmel beach. Alas, you will inevitably hear a cheesy joke, or two, three….oy vey, or more!!
Kent & staff have been fortunate enough to assist the public and professional trade through various media sources, publications, wine and food festivals, as well as being featured on the Travel Channel worldwide as a "Must See Destination" and showcased on the Food Network for their world famous pesto.
Being from the state of Hawai'i, Kent has infused the "O'hana" spirit into this family oriented business, which has celebrated 45 years of eating and drinking! Kent's mantra: "Eat Cheese, Drink Wine, Live Life Happy!!"
We can be reached through our website www.TheCheeseShopInc.com as well as finding us on Facebook, and following us @TheCheeseShop1 on Twitter & Instagram!
Highlights: Pebble Beach Food & Wine, Big Sky Montana's Vine & Dine, Relais & Châteaux Gourmet Carmel, Big Sur Food & Wine, Hawai'i Food & Wine, Kapalua Wine & Food, Chef Michael Mina's Levi Stadium Tailgate, Blackberry Farm Epicurean Events, Los Angeles Food & Wine, Masters of Food & Wine, World of Pinot Noir, Central Coast Classic, ZAP in San Francisco, Les Amis D'Escoffier Society Foundation Inc., & the Taste of Washington.