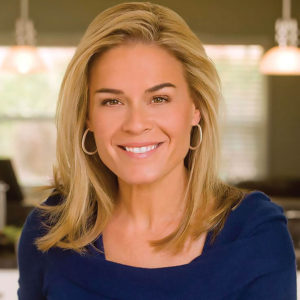 Cat Cora
«Back to All Chefs
Biography
Cat Cora has been captivating audiences since she made television history as the first female Iron Chef on Food Network's "Iron Chef America" in 2005.  Since then, she has blazed her own trail through the culinary world, becoming the first female inducted into The American Academy of Chefs Culinary Hall of Fame. Gaining recognition along the way, Cora has ventured beyond as a television host, successful restaurateur, lifestyle entrepreneur, accomplished author, avid philanthropist, and proud mother of four.
Cora can next be seen as a professional chef judge on Fox's adaptation of Australia's hit cooking series "My Kitchen Rules" alongside Curtis Stone, set to release Spring 2017. The unscripted cooking series will pit celebrity duos against each other as they cook and critique each other's food in Hollywood homes. Celebrity contenders include Lance Bass, Brandy & Ray J, Andrew Dice Clay, Brandi Glanville and Naomi Judd.
Most recently, she teamed with Aramark to transform the office dining experience through an exclusively developed concept for their business clients called OLILO by Cat Cora. The venture offers a deliciously healthy, made-your-way menu, featuring Cora's signature Mediterranean tastes and flavors. The first OLILO offering debuted earlier this year at the Goldman Sachs cafe inside the firm's headquarters in New York. In addition to being in discussions with several other clients about opening OLILO, future plans for the partnership include expansion into Aramark's Education and Sports and Entertainment businesses.
Not only is Cora a star on screen, she has opened several high profile restaurants, proving to be one of the most sought after female restaurateurs. Her unique concepts include: cocktail and tapas lounges called Cat Cora's Kitchen located in the Atlanta, Houston and San Francisco International Airports, Cat Cora's Gourmet Market located in the Salt Lake City International Airport, Ocean by Cat Cora located on Sentosa Island in Singapore, and Kouzzina by Cat Cora, a Mediterranean restaurant located at Walt Disney World in Orlando.
She is also responsible for launching her own revolutionary Kitchen iPad app called Cat Cora's Kitchen, the first app of its kind to use a patented "smart recipe" format. Not only does her app simplify meal preparation for at-home cooks of all levels, it also features a sophisticated scheduler that coordinates multiple recipes to full menus and creates a detailed planner with step-by-step instructions, time estimates and targeted completion times for every dish.
The Cat Cora Kitchen brand also consists of two thriving food lines through her respective partnerships with Grecian Delight and Gaea, both of which are called "Cat Cora Kitchen".   She additionally has a line of eco-friendly cookware and kitchen essentials called Cat Cora by Starfrit. This feat was followed by a footwear collaboration with MOZO to design a line of comfortable and casual shoes for the busy, creative woman. The MOZO Cat Cora Collection consisted of two mini collections called Caviar and the Farmers Market.
As if that wasn't enough, Cora is also a prominent published author of three successful cookbooks, one children's book and most recently her raw and remarkably candid memoir called Cooking as Fast as I Can: A Chef's Story of Food, Family and Forgiveness.  The heartfelt memoir walks readers through her journey—from her childhood in Jackson, Mississippi and overcoming the trauma of sexual abuse to beating her male counterparts in high-pressure cooking competitions, and what it takes to survive in some of the world's toughest kitchens.
She made her debut on the silver screen as the co-host of Food Network's "Melting Pot" with Rocco DiSpirito. She went on to host "My Country, My Kitchen" and "Kitchen Accomplished", both of which are on Food Network. Following her success on "Iron Chef America", Cora appeared on NBC's popular miniseries "Celebrity Cooking Showdown", Food Network's "America's Best Cook" and co-hosted Bravo's hit reality series "Around the World in 80 Plates" alongside Curtis Stone.
Outside the kitchen, Cora is best known for her philanthropic efforts. She is the President and Founder of Chefs for Humanity, a non-profit dedicated to reducing hunger worldwide by supporting humanitarian relief and promoting nutrition education.  Recognizing her altruistic determination, UNICEF has named her a nutritional spokesperson to help raise awareness for humanitarian crises around the world. She has also participated in the Chefs Move to School campaign with First Lady Michelle Obama and worked with Save the Children to help shed light on the hunger and malnutrition crisis that affects children globally.
A native of Jackson, Mississippi, Cora first developed a passion for the culinary arts while observing her family infuse Southern spices with Mediterranean delicacies. She trained at the Culinary Institute of America ("the Harvard of culinary schools," Julia Child told her at a book signing in Mississippi when she was 21, prompting Cat to apply the next day) and then completed apprenticeships for two triple-Michelin-starred restaurants in France before getting her big break.
Cora currently resides in Santa Barbara with her four boys.