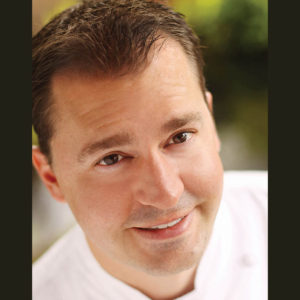 Bret Scott Pafford
«Back to All Chefs
Biography
Bret Scott Pafford is the executive chef of Bev Gannon Restaurants/Gannon's in Wailea, Maui, where he has created a diverse menu celebrating the fresh local products sourced from Hawaii's best farmers, fisherman and ranchers. Pafford strives to harmoniously combine flavors into dishes that are simple, smart and delicious.
A native of Indiana and graduate of the Culinary Institute of American in New York, Chef Pafford's culinary style has been refined working in prominent kitchens in New York and California – including cooking alongside great chefs like Sottha Kuhn from Le Cirque and Jean-Louis Palladin at Restaurant Palladin. Pafford apprenticed at Chez Panisse in Berkeley, Gary Danko in San Francisco, Voigner in San Mateo and served as chef de cuisine at Ojai Valley Inn and Spa under James Beard Chef Michael Otsuka.
Chef Pafford is passionate about working with fresh, local ingredients and supporting sustainable agricultural practices and responsible stewardship of Hawaii's natural resources.
During his free time Bret enjoys spending time with his beautiful daughters, Portia and Lucia, riding horses, hiking and exploring the islands.