2015 Kapalua Wine & Food Festival Schedule of Events
Must bring valid ID.

THURSDAY, June 11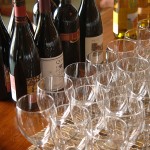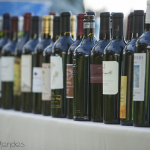 A Master Class Introduction to Wine Tasting
The Ritz-Carlton, Kapalua – 11:00 am – 12:00 pm
By invitation only for industry professionals.


Local Industry Wine Trade Show & Gourmet Products Sampling
The Ritz-Carlton, Kapalua – 12:00 pm – 3:00 pm
By invitation only, local wine distributors and Maui-grown purveyors present their newest releases and latest creations to industry buyers.


Welcome Reception
Merrimans Kapalua – 5:00 pm – 6:30 pm
By invitation only, this affair includes Festival Master Sommeliers, Festival Chefs, Winemakers, Media and 4-day Festival Pass Holders for an intimate kick-off to the 2015 Festival!
---
FRIDAY, June 12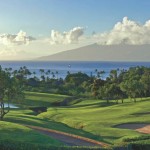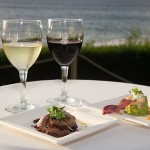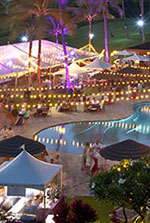 Festival Golf Tournament
The Bay Course, Kapalua – 7:00 am shotgun start
Not included in 4-day pass; sold separately

AVAs of Willamette Valley Wine Seminar & Tasting
The Ritz-Carlton, Kapalua – 12:30 pm – 2:00 pm
Join some of the true pioneers of Oregon Pinot Noir for a tour of the Willamette Valley and its unique terrior. This seminar will showcase both established headliners and newest upcoming wineries.
Featuring:
David Adelsheim – Adelsheim
Mark Tarlov – Chapter 24
Eugenia Keegan – Gran Moraine
Nate Klostermann – Argyle

Great Wines Made by Amazing Women Wine Seminar & Tasting
The Ritz-Carlton, Kapalua – 3:00 pm– 4:30 pm
The "First Annual" Women in Wine panel features some of best winemakers in the industry today – that just happen to be ladies…this girl powered panel tasting will become an annual seminar that will celebrate the women that craft some of the finest wines in the world.


The Grand Tasting Kapalua Style
Presented by Honolulu Star-Advertiser/HILuxury Magazine
Montage Kapalua Bay– 6:00 pm – 9:00 pm




Featuring the world-class cuisine of the Kapalua Resort family of restaurants.
---
SATURDAY, June 13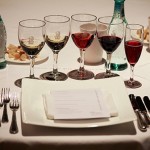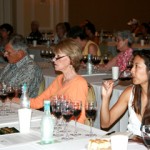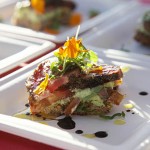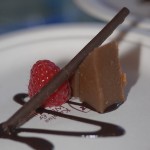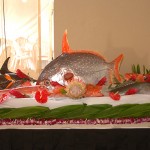 ZINANDEL—"America's Grape Variety" Wine Seminar & Tasting
The Ritz-Carlton, Kapalua – 11:00 – 12:30 pm
For years, Zinfandel has been referred to as America's grape variety.  Whether it actually was brought to the U.S. from Italy or Croatia, the very fact that Zinfandel has been grown and flourished in America for well over a hundred years qualifies it as a resident grape variety.  During all of that time, Zinfandel has witnessed many different stylistic and profile changes.  For this year's festival, we have assembled a panel of today's most celebrated producers (of old vines & heritage grape selections) to better understand where this grape variety stands.
Featuring:
Fred Scherrer – Scherrer 
Matt Trevisan – Linne Calodo
Mike Officer – Carlisle
Jeff Stewart – Hartford Court Winery
Cooking Demonstration with Celebrity Chef Charlie Palmer & Winemaker Daryl Groom
The Ritz-Carlton, Kapalua – 1:00 pm – 3:00 pm
Chef Charlie Palmer and winemaker compatriot Daryl Groom present a fun and feisty afternoon of food and wine sampling. Chef Palmer, known for his progressive American style of cooking, is lauded as one of America's favorite Celebrity Chefs and restaurateurs.
Featuring:
Daryl Groom – Groom Wines
West Coast "Game Changers" Wine Seminar & Tasting
The Ritz-Carlton, Kapalua – 3:30 pm – 5:00 pm
The wine growing region of Santa Barbara & its wines have grown meteorically in acclaim, especially over the past 5 years & deservedly so. The east west configuration of the hills & resulting cooler growing conditions, combined with marine influenced soils, create very unique growing conditions. Thankfully, there is also a new generation of young, winemaking "turks," who have emerged & are absolutely changing the game."
Featuring:
Raj Parr – Domaine de la Cote (Sta.Rita)
Gavin Chanin – Chanin
Matt Dees – Jonata
Eric Johanssen – Carneros Hill & Champ de Reves
---
SUNDAY, June 14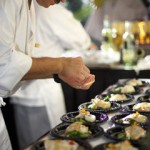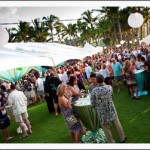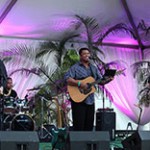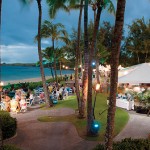 "Elusive and Exclusive" Napa Valley Cabernet Sauvignon Wine Seminar & Tasting
The Ritz-Carlton, Kapalua – 11:00 am – 12:30 pm
This Seminar Features a panel of winemakers famous for producing seriously amazing "elusive" wines from the most exclusive "neighborhoods" in the Napa Valley.
Featuring:
Philippe Melka – Melka Wines
Chris Carpenter – Cardinale 
Jeff Gargiulo – Gargiulo

Cooking Demonstration with Celebrity Chef Michael Mina
The Ritz-Carlton, Kapalua – 1:00 pm – 3:00 pm
Chef Michael Mina award-winning restaurateur, celebrity chef and author, brings his balance approach to cooking to life – focusing on the four basic elements spice, sweetness, acidity and richness – in this interactive and engaging lunch demonstration and sampling. Michael Jordan hand selects premium wines to accompany the four courses.

"The Wine World of Sports" Wine Seminar & Tasting
The Ritz-Carlton, Kapalua – 3:30 pm – 5:00 pm
This Seminar brings together an amazing panel of celebrity athletes and "Hall of Famers" from Baseball, Football and Hockey – that are now driven to make extremely high quality wines from different regions of the US! Taste their best wines and "Talk Story" with them about their sports careers- and their newest passion – making "Killer Wines!" Seriously, these guys have played in Super Bowls, World Series games and the Grey Cup Championship of Hockey!
Featuring:
Vince Ferragamo – Ferragamo
Drew Bledsoe – Doubleback
Rick Mirer – Mirror
Jim Fox (LA Kings) – Patiné
Rich Aurilia (Giants) – Red Stitch
Seafood Festival
The Ritz-Carlton, Kapalua – Beach House Lawn – 6:00 pm – 9:00 pm
14 of Maui's Top Restaurants showcase a seafood specialty and culinary creation in competition for "Best of the Fest" award. Hawaiian entertainment provided by Nuff Sedd.
Must bring valid ID. *Schedule subject to change. Please come back and visit for updates and more information.
PURCHASE TICKETS NOW »